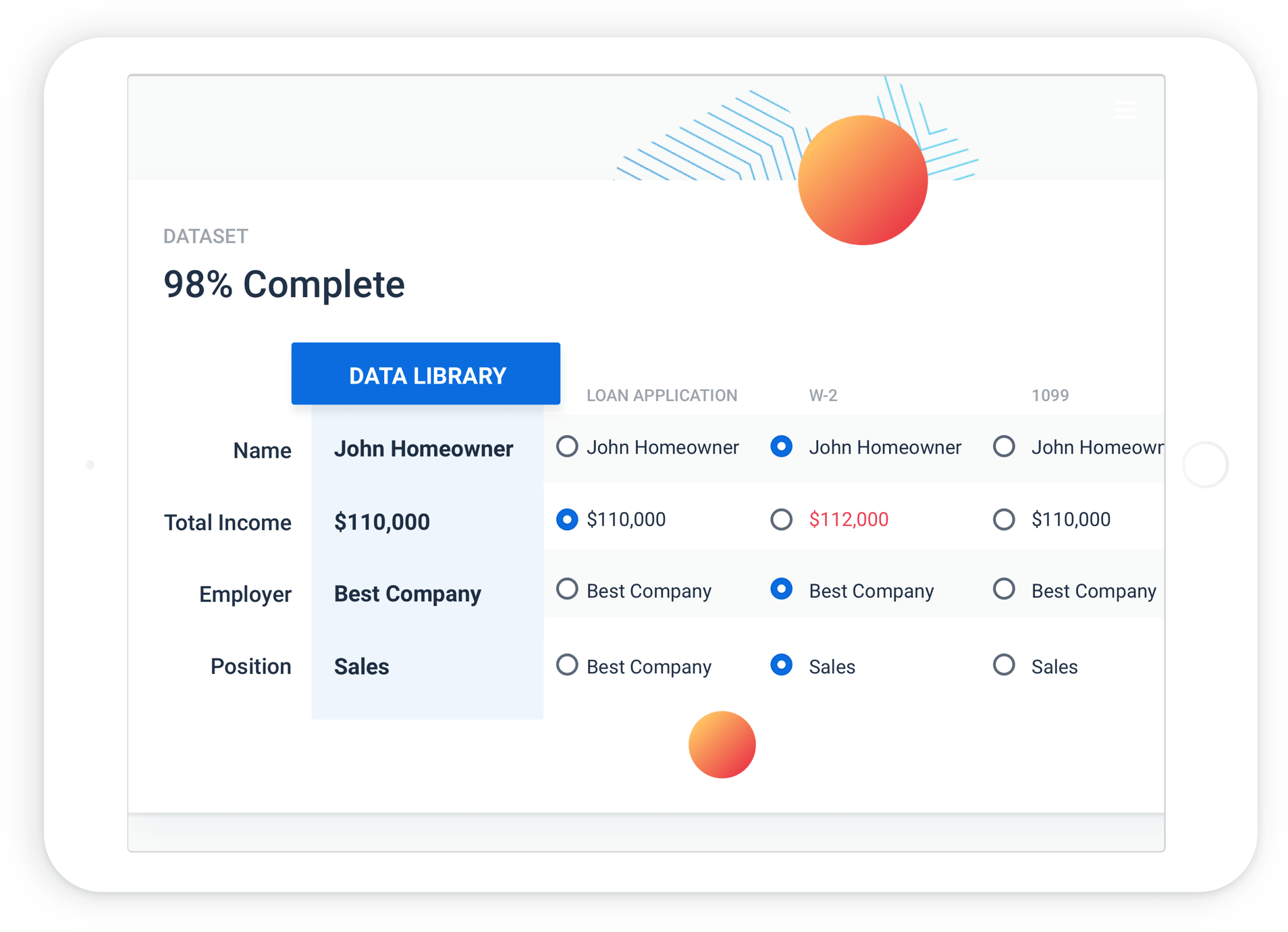 The Ellie Mae AIQ difference
Ellie Mae AIQ has helped boost efficiency for mortgage companies for 15+ years by applying artificial intelligence (AI) to streamline key business processes. We use machine learning and natural language processing to recognize documents and intelligently extract data to power automation. ­­Documents and data are also synchronized across Encompass® by Ellie Mae®, the Ellie Mae Digital Lending Platform, and the Ellie Mae Partner Network. In addition, robust APIs and integrations with third party solutions and loan origination systems further extend Ellie Mae AIQ's intelligent automation.
For lenders
Gain a competitive advantage with faster closings
Ellie Mae AIQ provides lenders the capabilities to originate loans faster with greater consistency by applying AI to the loan manufacturing process and streamlining document collection, data validation, calculations and risk analysis.
For investors
Accelerate loan onboarding & eliminate buy-back risk
Ellie Mae AIQ enables investors to make loan purchases faster, reduce operational costs and lower buy-back risk by applying AI to the purchase review process and streamlining document collection and data validation.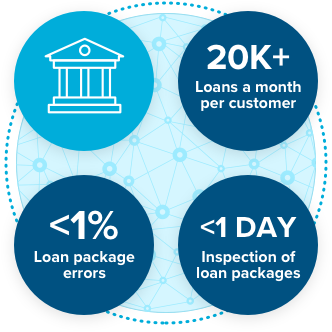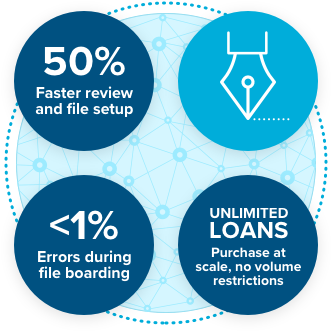 For servicers
Ensure efficient loan onboarding at scale
Ellie Mae AIQ boosts servicers' ability to onboard loan files quickly, reduce cycle times and ensure both quality and compliance by applying AI to the loan onboarding process and streamlining document collection and data validation.

33% Increase in productivity
Proven results for leading lenders, investors and servicers
Home Point Financial achieved a 33% boost in productivity with faster purchase review times for correspondent clients.